20MP A.I. beauty front camera
Introducing the all-seeing F5 camera that captures human beauty in all its forms – no matter your age, gender, skin tone or skin type. Propelled by complex algorithms underpinning Artificial Intelligence technology, the F5's 20MP front camera brings out your photogenic best.
Facial feature optimization
Put your best face forward by relying on the unique facial feature optimization technology showcased in the F5. With more than 200 positioning spots, the F5 accentuates your facial landmarks and contours to enhance the symmetry between features like your eyes, nose, cheekbones and jawline to create the perfectly refined and natural selfie. Its beauty-iris tool ensures that your eyes will shine brighter in any photo.
Face comes first
Whatever the scene - be it a romantic sunset, after-work drinks, yoga in the park, or a crowded mall – the F5 can differentiate between background light conditions to add luminance to your portraits for stunning
cover shots every time.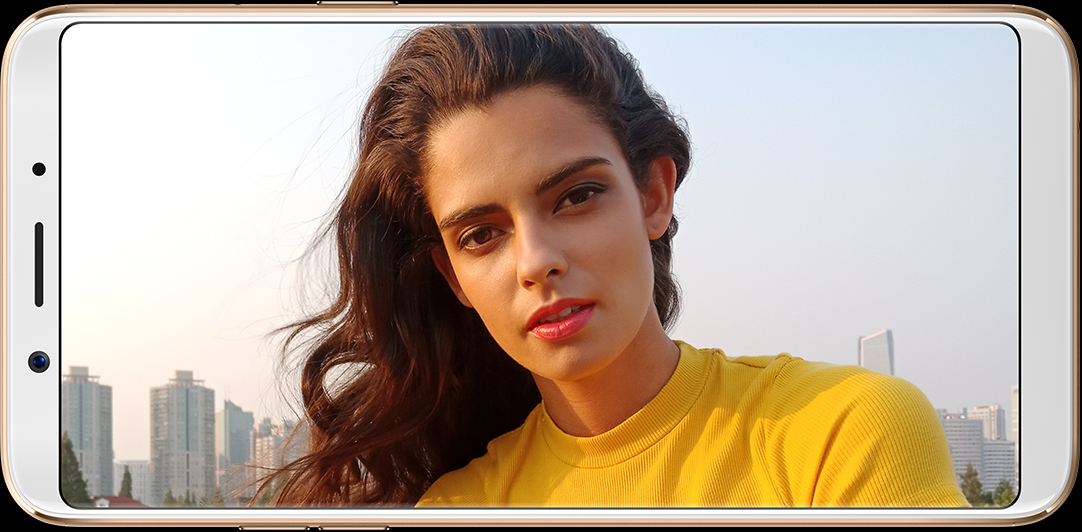 F2.0 aperture and 1/2.8" sensor
Whether you're an early bird or a night owl, the OPPO F5 caters to your snaps through all hours with an ultra sensitive F2.0 aperture and 1/2.8" sensor in the front camera. Both features allow the smartphone camera to gain more information to produce better images with less noise in low light conditions.