Desktop Internal - 1TB Hard Drive

Desktop Hard Drives To Help Lower Costs
The one drive for every desktop system need, supported by 30 years of trusted performance, reliability and simplicity.
Store as much desktop data as you need with multiple capacities
up to 8TBStore data faster with SATA 6Gb/s interface that optimises burst performance
Rest easy knowing your drive delivers dependable performance with Seagate® AcuTrac™ servo technology
Have confidence with safe, fast and easy drive retirement provided by the Instant Secure Erase feature*
Protect your data with Seagate Secure® models
Computer Hard Drive Storage Technology
Count on Seagate to deliver the storage innovations that bring down your costs and crank up your storage.
Industry's first 1 TB-per-disc hard drive technology
SATA 6Gb/s technology maximises performance
Free DiscWizard

™

software enables high capacities on legacy PC BIOS systems
Help Lower Hard Drive Storage Costs
Desktop HDDs with 1TB-per-disk have advanced power modes to save more energy while in idle states — without sacrificing performance.
Desktop HDDs are produced using the most sophisticated manufacturing process in the industry, with a focus on environmental stewardship.
Desktop HDDs comply with the US RoHS directive on hazardous materials and voluntarily restrict halogen compounds.
Seventy per cent or more of the materials used to build Barracuda are recyclable.
Low power consumption.
Maximum performance
Sophisticated performance enhancing features deliver the speed you need for demanding applications like photo and video editing and Internet gaming.
Industry-Leading Performance
Built and tested to provide industry-leading performance, NAS HDDs are fine-tuned to quickly and reliably support home and business applications. By supporting multiple HD video streams and user profiles in a multi-drive environment, Seagate NASWorks reliably provides the performance demanded by NAS solutions. Custom-built features minimize the occurrence of common issues found in NAS applications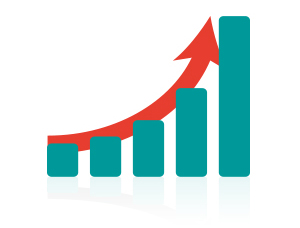 NAS Works

NASWorks includes features such as extended error recovery controls, minimized vibration effects and advanced power management. Furthermore, NASWorks improves drive health and performance, delivering the 24x7 reliability demanded by 1- to 8-bay systems.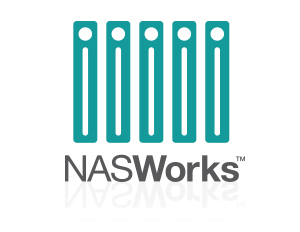 Enabling Performance in Multi-Drive Environments

Standard desktop drives can emit vibrations that become amplified in systems with two or more drives, compromising performance and data integrity. With the support of the NASWorks dual-plane balance, drive vibrations are dampened so that they can perform consistently and reliably in applications with one to eight drives.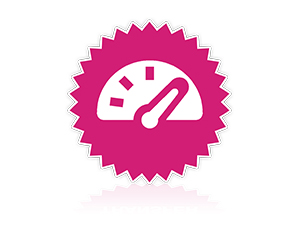 High-Capacity Performance
You can maximize your storage and minimize costs with up to 4TB on a single NAS HDD—that's enough for up to 800 thousand photos, one million songs or 500 hours of HD video content at home. Or, it's enough space to store CAD files, images and databases at the office.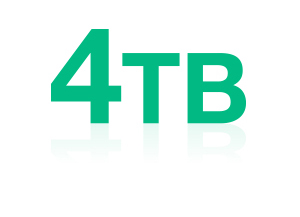 High performance electronics
The internal Desktop Hard drives feature a dual processor and bigger, faster dynamic cache for maximum read and write speeds.
More Information

| | |
| --- | --- |
| Model | 1TB Desktop Internal Hardrive |
| Capacity | 1 TB |
| Connectivity Ports | Internal Interface |
| Dimensions | 3.5 inch |
| Warranty | 10 Months Myshop Warranty |
| Color | Black |